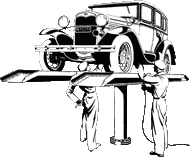 Model A Ford Garage
Model A Ford Garage is dedicated to topics relating primarily to the history and authentic restoration of the 1928 to 1931 Model A and AA Ford, 1932 Model B and BB Ford, and the 1933 to 1934 Model BB and Model 40/46 four cylinder Ford cars, trucks, and parts produced worldwide by the Ford Motor Company.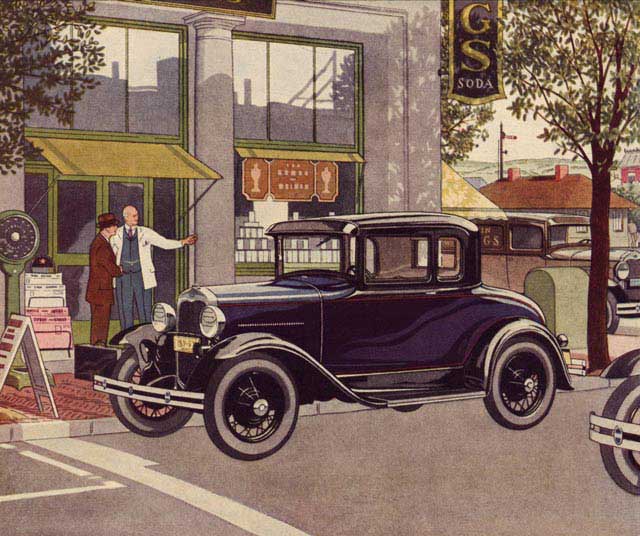 1930 Model A Ford Standard Coupe 45B
Many of the discussions and topics presented here are intended to help accurately identify and describe the differences, technical details, and authentic subtleties of original Model A and B Ford cars, trucks, and parts, as well as their similar-but-different Model AA and BB Ford, and Model 40/46 Ford counterparts, as well as some global variations.
Also included are many original era photographs and literature, era accessories, collectibles and speed equipment, as well as topics about various tools, techniques, and methods used in the service, repair, and restoration of antique Ford cars, trucks, and parts.
Enjoy!

Warren, Michigan
Random Ford Photo
This site is comprised of over 550 separate web pages. Not all are indexed or linked on this home page.

The fastest and easiest way to search and find specific content on this site is by using the keyword search box (located on every page) to quickly generate a targeted list of abstracts of relevant pages (linked URLs) on this site.

(The first few search results are always Google recommended ads that I don't control or profit from)
Please try the Search!
---
(Click headings below to expand content,
click again to collapse section content)
---
1932 Model B Ford Standard Fordor B160
---